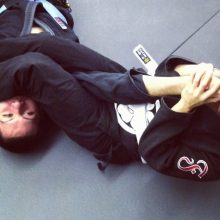 Adult BJJ Classes
In this day and age, taking time out for activities outside of work can be difficult, even though it is something that is important for your physical and mental well-being. For those who are willing to take the steps towards self improvement and improved fitness, Sakura BJJ in Woodstock GA introduces Brazilian Jiu-Jitsu classes for adults. Otherwise known as adult bjj classes.
There are a number of reasons why adults would want to join a local martial arts class. It can be to learn self defense or get physically fit and healthy. Whatever your reasons, at Sakura BJJ we address all these aspects and more. When you step outside of our dojo, you leave with the satisfaction that you have benefited both mentally and physically from our martial arts classes.
What is Brazilian Jiu-Jitsu, a Brief History!
Brazilian Jiu-Jitsu, also known as BJJ, was founded in the South American country of Brazil by the great master Helio Gracie. Even though he started out as a Judo practitioner, he noticed the moves to be quite difficult to execute, especially for the lighter or smaller fighters who had to take on much larger and heavier opponents.
This led to Helio Gracie adopting and evolving the techniques, throws and chokes, to cater to the lighter and smaller individuals to be able to successfully take down opponents who would be larger and heavier. Not only that, he developed the means to use the opponent's strength against them, making BJJ one of the most effective and popular forms of martial arts in the world.
Why You Need to Learn BJJ!
If the history of BJJ has taught us anything it is its ability to instill in its practitioner the confidence and the techniques to never be afraid of your opponent regardless of how big they are. However, like all martial arts, BJJ focuses on mental and physical conditioning, something that we at Sakura BJJ work hard to achieve through our training regimen.
The owner and lead instructor of Sakura BJJ, Chris Civello, is a Marcelo Garcia Trained Black Belt and is intent on having his academy be known as a premier Woodstock Georgia martial arts school that teaches it students with integrity and focuses on quality training.
So, if you are still unsure about Brazilian Jiu-Jitsu training, why not come and have a look at one of our classes! We look forward to meeting you!