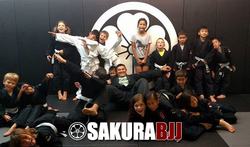 Kids North NJ BJJ Open Mat – Space is limited, so sign up soon!
Here we go! Kids only open mat happening at Sakura BJJ. Kids welcome AGES 5-12 will be grouped by age and weight and be able to participate in free rolling as well as mock competition rounds.
Sunday June 24th
12:00 – 1:30PM
87 Bassett Hwy.
Dover, New Jersey 07801
(973) 361-1952
Click to RSVP on Facebook!
$20 mat fee with 50% getting kicked back to your academy's head coach, per student they send, as a thank you! Pay at the door.